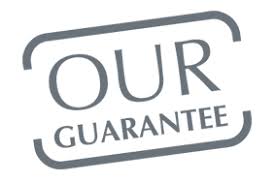 We believe that dedicated musicianship, outstanding customer service and experienced event planning should all be delivered together to our clients … in one simple package.
We believe that the excitement of live performance should be perfectly balanced with DJ music for the ultimate event experience … in one affordable package.
We believe that having the best of both worlds should be the "new norm" … in one simple package.
Our Guarantee:
We guarantee superior musicianship, dynamic vocals and high energy performance.
We guarantee incredibly professional service. From your first call to our office, through the planning stages and until your last guest has left the building, we will be here to answer every question and help in every way to make your event an absolute and total success.
We guarantee efficiency, attention to detail, professional deportment and the wealth of our experience. We will co-ordinate with all your vendors to ensure nothing is left to chance. So you can just relax and enjoy your event.
We guarantee our stage attire will be fashionable and appropriate to the occasion. The band has several looks you can choose from:
hip look & cocktail dress
elegant black suits & designer fashions
black or white tie & ballgown
theme attire … and much more
No sleazy/slinky outfits, jeans, ill-fitting suits or outdated styles – EVER ! We pride ourselves on looking as good as we sound, and we keep our fashion as up to date as our material !
The Royz Band understands that a successful party is one where your guests can dance AND TALK! So whether you have a business-talk oriented group of 30, or a large dance party of 1000, the volume will be perfect – GUARANTEED!!
We promise you that your guests will be raving about the band and the music. If you've got a GREAT BAND you've got a GREAT PARTY !
AND THAT'S A PROMISE!! GUARANTEED!!
THE ROYZ BAND……GREAT BAND…..GREAT PARTY !