Toronto Wedding Dance Band
Once dinner and speeches are over you and your guests are ready to PARTY!
From ballroom to disco; Top 40 & dance mix to rock and roll, retro to hip-hop; latin to alternative; swing & jive to the latest dance craze or country line dance, The Royz Band will just keep the hits coming all night.
The Royz Band will excite, charm and thrill your guests with our high energy and fun and approachable entertainment style. We will coax everyone to relax, have fun, and just dance, dance, dance!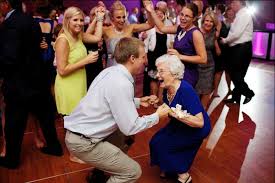 And for those who just don't dance ever – well, they will have a great time watching the party and enjoying the magic of an energetic and heart felt live performance..
If desired, we will put request cards on the tables for an easy and elegant way for your wedding guests to make requests and feel like they are an important part of the celebration.
If desired, we can also include audience participation to encourage single guests (or those who might be a little shy) onto the dance floor to join in on the fun and dance and party, party, party! We will have all your wedding guests swinging from the chandeliers and begging for more when we announce our last song.
We will MC all those special wedding moments – the first dance, father daughter dance, mother son dance, the bouquet and garter, last dance and any other special announcements throughout the night.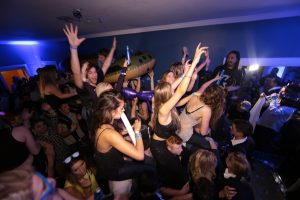 The Royz Band musicians have all dedicated their lives to studying and performing in all musical styles, so when we say that we perform all styles with authenticity … and artistry, we mean just that.
Nothing can compete with a live wedding dance & party band. So if you are searching for a  Toronto wedding dance band that will excite and appeal to ALL age groups, The Royz Band is absolutely the right choice for you.
Whether you choose the INCREDIBLE TRIO, or one of our LARGER BAND formats, we guarantee your wedding guests will be raving about your Toronto wedding dance band for weeks, months and even years after your wedding!
And of course, our ALL-INCLUSIVE WEDDING PACKAGES always include LIVE MIX DJ BONGOGIRL for all times the band is not performing. Our included DJ service provides Non-Stop music, and ensures every request can be covered