Live Wedding Ceremony Music
Your wedding ceremony will be a time of happiness and joy, reflection and sharing, laughter and tears.  Your wedding ceremony music will be the soundtrack to this special moment in time.
We will create the perfect musical setting to take your vows in your own special way. We will help you choose the musical pieces that will create the little flutters of the heart, the happiness and the solemnity that such an important occasion deserves.
We will help you choose pieces that fit with your personality and your dreams. Music that will fit your own personal style as well as honour any traditional elements that you may want included.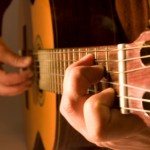 If you are unfamiliar with wedding ceremony music and don't know where to start or what to choose,  we will take the time to listen to your vision and help you discover the musical pieces that will create lasting memories.
You may have decided you want to have an entirely "different" kind of wedding – perhaps a swinging jazz style for the prelude, or having a pop tune that has special meaning for the processional – but you don't want to sacrifice tradition to have something special.
Andre on guitar and John on sax/flute are so adept at every style that they can make a punk rock melody sound like a classical masterpiece.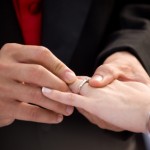 You may have cultural, religious or ethnic elements to consider – so having musicians that are experienced in many different styles of music can be crucial to designing a ceremony that is personal to you and your partner – yet will still have meaning and time honoured tradition for the families.
 CEREMONY MUSIC
The Royz Band is experienced in performing all styles of wedding ceremony music o
We have a wide selection of ceremony pieces and we perform them all with authenticity and artistry. The most popular choice of wedding ceremony music is classical and this is usually performed by André and John on classical guitar and flute, but if different musical instrumentation is desired we can also add violin, cello, double bass and other instruments.
The musicians will begin to perform a variety of wedding music approximately a half hour prior to the ceremony start time, as your guests arrive and settle in. Then, as the wedding ceremony begins, the musicians will perform your selected pieces for your processional(s), the register signing, and finally your joyful recessional.
The total performance time for an average wedding ceremony is about one hour, and we never charge extra if your ceremony goes longer or starts late.
LIVE ROYZ BAND  WEDDING CEREMONY SAMPLES
Adagio Adagio (solo guitar)
Air On A G StringAir On A G String
Bouree Bouree (solo guitar)
English Suite English Suite – Prelude – solo guitar
Folk Song Folk Song
Jesus Joy of Man's DesiringJesus Joy Of Man's Desiring
Jeux Interdit Jeux Interdits (Forbidden Games)
Minuet In G Major Minuet In G Major
Pachalbel's Canon Pachalbel's Canon (Canon in D)
Trumpet Voluntary Trumpet Voluntary
Visually, The Royz Band has an awesome look that will beautifully complement your wedding ceremony music.
Choose from tuxedo, black suit, white suit, with or without ties. The musicians will wear whatever look best suits your wedding ceremony vision and also complements the music you choose.
The Royz Band offers a complete package of live music for your Toronto wedding.
If you are hiring the band for your cocktails, dinner, dance and party, your ceremony can even be included in our affordable package pricing
PACKAGE OPTIONS: if your ceremony takes place within the basic 7 hour timeline you can opt to use of the package hours for your ceremony – OR – you can add one hour of the classical duo at the reduced pro-rated extra hourly rate