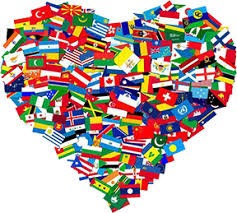 Toronto Multi-Cultural weddings are a beautiful part of the Mosaic of this awesomely multi-cultural city.   The mixing and blending of traditions and styles is one of the most amazing things about this fabulous city of Toronto.
Special events such as a wedding will always require a wonderful mix of music to please all the guests in terms of a variety of music. But for multi-cultural wedding the music must also also must honour and highlight each couple's unique cultural heritage and the traditions that are passed from one generation to the next
The Royz Band has performed at a wide variety of multi-cultural weddings. We have huge live repertoire that covers many different styles and cultures, including a wide variety of "International" music.
The band is tri-lingual, with vocals and MC services available in English, French and Italian.
Any specific songs or styles that are not in our live repertoire, we can provide through our vast DJ collection.
We are very experienced at performing weddings for a variety of backgrounds, including Indian, Asian, Ukranian, Croation, Arabic, Filipino and many, many more.
We particularly specialize in French Weddings, Italian Weddings, Jewish Weddings and Celtic weddings.
FRENCH WEDDINGS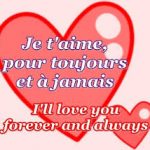 André and Heather Roy both speak French and lived for many years in Montréal. The Royz Band can offer fully bilingual services for wedding MC duties and singing. We have an extensive repertoire of French music for you and your guests to enjoy.
Le Royz Band vous offrent l'option d'une présentation complètement bilingue avec un répertoire de chansons venant de la France et du Québec, en plus des fonctions de maître de cérémonie en Français et en Anglais.
ITALIAN WEDDINGS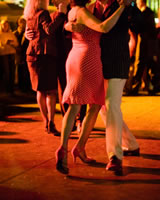 John Pagnotta (and some of our other musicians in the larger band format) speak and sing Italian.
We offer fully bilingual services for wedding MC duties and perform a wide selection of traditional Italian music in our repertoire – from waltzes and polkas to tarantellas.
JEWISH WEDDINGS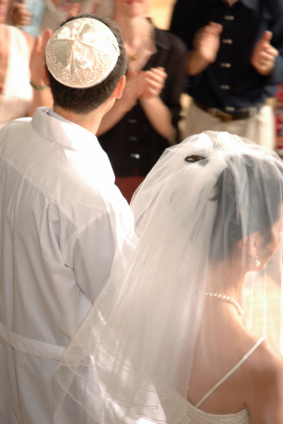 Your special day is a time of joy and of cultural and spiritual traditions that have been passed down through the generations.
The Royz Band is very experienced at performing for Jewish weddings and all the traditions –  Kabalat Panim, B'Deken, the Chuppa, Kidusshin, Ketubah, Sheva Brachot (Seven Blessings) and the Breaking of the Glass.
The Royz Band can offer the duo of classical guitar and flute performing traditional Jewish and/or Classical music in ceremony area. Musicians will perform a full half hour or more as your guests assemble at the Chuppah, then for the processional(s), any required music during ceremony, and the recessional(s).
The reception or Seudah (Festive Meal) includes benching, horas and the many other festive traditions. You may choose to use one or more hours of our live dinner music for some elegant, beautiful and unique live dinner music for a supper club setting, joyous horas and dancing between courses.
The Royz Band has many years of experience with the particular needs for your Jewish ceremony and reception and has the repertoire to fulfill your musical requirements.
CELTIC WEDDINGS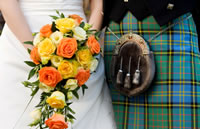 With Heather's Scottish heritage we have gathered quite a collection of Scottish and Irish tunes, which we love to intermingle with the usual huge variety of music we play at a wedding.
For example, The Royz Band can play a selection of traditional celtic tunes throughout your dinner and some high-spirited tunes for your dance. From  Irish and East Coast jigs and reels to Scottish Gay Gordons, all seamlessly mixed in with the usual dance and party fare, we guarantee even those without a drop of Celtic blood will be joining in the fun.