Toronto Corporate Client List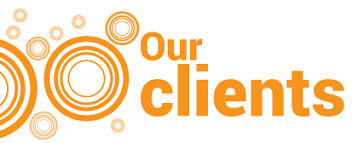 The Royz Band has a huge list of satisfied customers … Our clients include some of the biggest companies and corporations in Toronto.  Some of the most prestigious private clubs … And some of the most upscale hotels and halls in the Toronto area …
Check out our testimonials page for some of our clients' glowing comments about our services.
Read reference letters from some of our corporate clients.
Clients Include:
A
A.P.O.G.
A-1 Heating & Air Conditioning
Air Canada
Allergan
American Express Canada
American Concrete Institute
American Psychoanalytic Society
Anderson Advertising
Atlantis Systems
B
Baker Real Estate
Bank Of Montreal
Bank of Nova Scotia
BCE Place
The Bay
Belgium Canadian Association
Bell Canada
Bestbuy Distributors
Biovail Pharmaceuticals
Brampton Jazz Festival
Brascan
Brill Publishing
Burlington Toyota
Business Development Bank of Canada
C
Canada Steamship Association
Canada Windows & Doors
Canadian Bar Association
Canadian Breast Cancer Foundation
Canadian Forces
Canadian Psychoanalysis Association
C.B.M. Group
Centenary Hospital Foundation
Century 21
Centre Francophonie Ontario
C.G.I.
CHES
The Chocolate Ball
C.I.B.C.Citco
City of Oshawa
City of Pickering
City of Toronto
CLASS 1
Club Canadien
C.N.A. Insurance
The C.N.E.
Computer Technology Institute
Conseil Scolaire, Toronto
Corporate Planning & Associates
Crohns Colitis Foundation
Crown Properties
Custom Homes
E
E.A. Electric
Earth Tech Canada
Eastern Construction
The Engineering Society
Ernst & Young
Event Fusion
Exchange Solutions
Exco Canada
F
Filion, Wakely & Thorup
Foster Pontiac Buick
First Brands Canada
G
General Motors Canada
Giant Tiger
Gillette Canada
GolflinksGrant Thornton
Guelph Development Assoc.
H
Hampton Securties
Hawthorn School
Heinz Canada
Hemosol Canada
HIVNET
HOJ Industries
Honda Indy
IJK
Infolink
The Ink Tank
Investment Funds Institute of Canada
INVIS
Johnston Equipment
Junior League of Toronto
Kingsway College
Kiwanis Club
L
The Lavin Agency
The Lawyers Club
Leggat Pontiac
Lexmark Canada
The Lions ClubLivingston International
Loblaws
Lufthansa Airlines
Lyreco
M
Mac Viro Inc.
Manulife Financial
Matsushita Electric Canada
McCarthy Tetrault
McMaster University
McMichael Art Gallery
MCA Hamilton
McNeil Health Care
Mechanical Contractors Association
Metropolitan Separate School Board
Mortgage Intelligence
Mowat Collegiate
N
Nienkamper Furniture
Nelson Thomson Learning Centre
Norbord Industries
O-P
Ontario Dental Association
Ontario Wine Council
PEV
Princess Margaret Hospital
S
St. Michaels Hospital
SCL Imaging
Sun-Opta
T
Taps Bath Centres
T.F.O.
Toronto French School
Toronto Institute Of Psychoanalysis
Toronto Male Voice Choir Fundraiser Foundation
Toronto Port Authority
Toronto Press Club
Toronto Steamship Association
Toronto Turkish Association
Town of Ajax
Town Of Gwillambury
Trinity College
TRW Canada
UVWY
University Of Toronto
Van Bots Construction
West Park Hospital Foundation
Wine Council of Ontario
Woodbine Casino Slots
Yellow Pages Group
Young & Wright Architects

Read more: www.royzband.com/toronto-dance-party/band-clients.htm#ixzz5Gikz7qam