Toronto Event Reviews for The Royz Band
Read hundreds of Toronto event reviews and testimonials from past clients for Corporate events, Galas, Private Golf, Country & Yacht Clubs, Dance Parties, Concerts and the Press.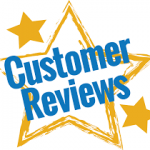 Toronto Steamship Association

Dear Heather and André,

Just a short note to thank you once again for providing the TSA Maritime Black Tie Ball with terrific music. We look forward to next year.

Best regards,

Dan McDonald
Toronto Steamship Association
Event Held at Sutton Place Hotel

Toronto Steamship Association
Very talented musicians

Dear Heather and the boys,

Just a quick note to all three of you to thankyou for performing at our party. You are all very talented musicians and you helped to make a wonderful evening.

Dr. Sheila Louisy
Private party

Dr Sheila Louisy
Goodlife Magazine

Review:

I can't remember when I've heard such a beautiful sound - a combination of Cleo Laine and Segovia with such sweet sensitivity.

Louise Peele
Goodlife Magazine

Goodlife Magazine
The Royz Band was an absolute smashing success!

Heather & Andre

The Osler Stars Celebration Gala that took place last evening was a huge hit. The Royz Band was an absolute smashing success! You have taken my concept of "WOW" to another stratesphere!!

As you know, when I was in the initial planning stages of this event, I knew I needed a special entertainer but I was not clear about the style of the performance I required. Thank goodness our CEO had seen your band play at another event and suggested that we contact you. Your band was the "STAR" for our Stars celebration.

Your approach to customer service is simply outstanding. You went above and beyond what I expected as we managed to plan this special evening. It was a sincere pleasure to have teamed up with you.

Your style and variety of music was wonderful -- apparently our staff doesn't usually kick up their heels at "workplace" events. However, you managed to keep them dancing to the end!!!!!!

Cherish your talents.....all three of your band members are truly blessed. Thank you for sharing them with us. I look forward to teaming up with you again in the future."

Fondly,

Dawne Barbieri Director, Organizational Development for
The William Osler Health Centre 

Event Held at The Boulevard Club

William Osler Health Centre Gala
Stincor Ltd.

Dear Royz Band

Our party was an overwhelming success. Your selection of music and enthusiasm of presentation caught the imagination of all our guests, evidenced by the full dance floor ..... We look forward to a repeat performance in December."

John Stinson - President
Stincor Ltd.

John Stinson - President, Stincor Ltd.
Town of Ajax

Dear Royz Band,

I wanted to take this opportunity to thank you for your performance for our "Music in the Park" series. You are an extremely entertaining and talented band. Personally, I can honestly say that your performance was one of my favorites this summer.

I wish you success, and hope you'll come back to Ajax next year."

Lisa Warth
Programmer for "Music In The Park"
Town of Ajax

Town of Ajax
Just Amazing

Hi Heather

We just wanted to tell you again what a fabulous job you did at Matthew's Bar Mitzvah on Sunday. We've gotten a lot of phone calls from people telling us what a great time they had and how fantastic the band was.

I know you'll be getting several calls from some of our guests who were asking about the band and how to get in touch with you.

You guys are just amazing and you added to a party that just turned out to be fantastic. You guys just went beyond the call of duty and it was just fabulous working with you.

It was the only kick at the can for us to give a Mitzvah, and we just wanted to make things great. It turned out even better than we ever expected and hoped!

Thanks so much again, and we look forward to seeing you again soon.

Allan, Brandi and Matthew Eisen
Mitzvah held at Le Parc

Eisen Bar Mitzvah
Royal Lepage

To The Royz Band

I just wanted to take a moment to thank you all for a wonderful performance and a great evening of music!

The chat around the office kept coming back to how great "the band" was. Thanks again for keeping everyone "in the mood!"

Best wishes for a great holiday, Merry Christmas and Happy New Year.

Martha,  aka the very tall blonde who never sat down and danced all night, LOL!

Martha Altermann
Design & Marketing - Royal Lepage

Martha Altermann - Royal Lepage
Brascan Limited

Dear Royz Band,

We wish to thank you for performing at our Christmas Party on Wednesday. You managed to get everyone up onto the dance floor and all seemed to be having a wonderful time. We appreciate all the effort you put into making our party a special event.


Gillian Churchill, Vice President, Administration
Brascan Limited

Gillian Churchill - Brascan Limited
Thank You, Thank You, Thank You!!!

Hi Heather:

Let me start off by saying Thank you, Thank you, Thank you!!!. You were terrific. I got so many compliments on the band! .... I am ecstatic how the evening turned out.

The Eisen's cannot wait until their party in May. My friend Lorraine wants you for hers next year. Michael's cousins are sorry they didn't know about you in time for their Bar mitzvah in three weeks, but they have another one in three years.

There were so many unsolicited comments on how my guests enjoyed the music.

Anyways, I will call to thank you directly myself.

Thanks again

Sharee Mandel-Benyacar
Mitzvah held at Lodzer Temple

Mandel-Benyacar Bar Mitzvah
American Express

Heather and Andre,

Thank you for making our party a huge success. You guys are simply the best.

Victoria Carter

American Express

Victoria Carter - American Express
Rotary Club of Toronto

"To Andre and Heather and The Royz Band,

This letter is to formally tell you and the band how much all Rotarians enjoyed your music and your group. Your performances at our Subscription Dinner and the District conference were very well received. We look forward to another opportunity to be entertained by your talented group.

Alan S. Crawford, Executive Secretary
Rotary Club of Toronto

Rotary Club of Toronto
You were sensational

Thank you Andre! You were sensational.

People were very impressed with the music -- I hope many of them took the trouble to tell you so.

My wife's family throws catered parties from time to time, so we will definitely approach you for another gig/engagement.

Many thanks!

James Zucca
Private Party held at Zucca Ristorante

James
Air Canada

This letter is to express my appreciation to you and the band for an excellent job of entertaining my guests aboard the Corniche on July 13. The guests enjoyed your music very much, and your contribution to a successful business function was significant. I hope I may avail myself of your talents once again on some future occasion. Sincerely,"

R. W. Holmes - National Accounts Manager
Air Canada

Air Canada
Saberwood / Custom Built Sound Homes

This is a letter of reference for The Royz Band .  We are always very pleased to hire this band for any function where great music is required. We find the band to extremely talented and professional - in fact would venture to say that we believe they are the best entertainers you will find in Toronto.

Sincerely,

Nick Natale, President
Saberwood / Custom Built Sound Homes

Custom Built Sound Homes
Both the kids and the adults had a great time

"Hello Heather,

Cheryl and I want to thank you for the wonderful evening with your band at Jillian's Bat Mitzvah at Le Parc on 29 Nov.

Both the kids and the adults had a great time, and we were impressed with your ability to connect with both groups at the same event. I don't think that the kids sat down for a minute!

We had lots of comments about the great band that we had selected. Thanks again for helping make our event a great success."

Michael and Cheryl Levick
Bat Mitzvah held at Le Parc

Bat Mitzvah for Levick family
Conseil Scolaire Toronto

Andre,

Un grand merci pour une soirée inoubliable. Le succès de notre danse du printemps est grâce à votre belle musique et à l'ambiance vive que vous aves créé. Toutes les personnes qui y ont assistés ne que parler de la musique de cette soirée.

Merci et félicitations à tous les trois. Nous allons sûrement vous appeler dans quelques mois pour vous réserver pour notre danse d'avril prochain."

Monique Lundy - Directrice
Conseil Scolaire de District No. 64, Toronto

Monique Lundy
Toronto Institute of Psychoanalysis

Heather and The Royz Band,

Your recent performance made a significant contribution to the success of our annual dinner dance at The Four Seasons, Yorkville.

We look forward to seeing you again next year, same time, same place."

Douglas Frayn, M.D., Director
Toronto Institute of Psychoanalysis

Douglas Frayn - Toronto Institute of Psychoanalysis
Thanks so much for making Keith's 50th party so special

"Thanks so much for making Keith's 50th party so special. Everyone had a great time and Keith was amazed at your playing. The first thing we did this morning was get up and put on your CD - It's terrific !

They say great music makes a great party... you certainly kept up your part."

Lynn Cockburn, surprised husband with a live band at his "quiet" birthday party

Lynn Cockburn
WOW! What a group of exceptionally talented musicians !

Dear Heather, André, WOW! What a group of exceptionally talented musicians ! You far exceeded our expectations. Your intuition and versatility created the exact ambience we had only dreamed of. Your beautiful selections certainly breathed life into our party and made it a most wonderful and unforgettable memory. Many thanks.

Maria & Victor Vaitekunas
Anniversary Party held at The Old Mill

Victor Vaitekunas