Our Toronto wedding music packages offer the ultimate in flexibility and affordability.
Our unique all inclusive Toronto wedding music packages are designed to cover your entire wedding reception, from guest arrival until last call.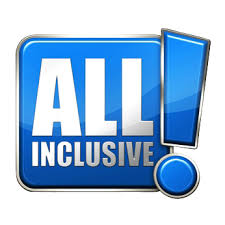 Our free included DJ service will  provide music whenever the band is not performing for a non-stop musical experience. Together with our unmatched musical flexibility,  our all-inclusive package gives you the freedom and flexibility to arrange the  live performance wherever you feel it will be most noticed and appreciated by you and your guests.
This also helps you to keep your live music costs down by having the live performance at the times it will have the biggest WOW factor, and use the free included DJ to cover the times when it won't matter as much whether the music is live or DJ'd.
Our basic wedding music packages provide four hours of  live performance to which we then add, at no additional charge, up to three hours of DJ service for a total of 7 hours of music
The price is the same for any placement of your live performance within your timeline. And of course, extra live performance hours can easily be added if desired!
EXTREME FLEXIBILITY, VERSATILITY AND VALUE
One of the most popular options for most of our clients is to take advantage of our extreme musical versatility and spread out the 4 hours of Live Performance over the entire wedding.
For example, you can use some of the included Live Performance for your classical ceremony, then use a bit more over your cocktail reception. Then use some live performance over the dinner service with our famous "Supper Club" dinner dance style. The use the balance of your live performance hours for a total party, party, party..  You can then use our included DJ service for the last hour(s) of the party for a DJ club feel.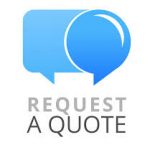 Of course, if you prefer to save ALL the live band performance for an amazing high energy dance party then you can simply opt to use the included DJ service over your cocktails and dinner.
The price is the same for ANY arrangement of the live performance hours within a 7 hour package timeline and DJ BongoGirl will  cover all times the band is not performing.
If you would like more  than 4 hours of live performance overall, then you can easily add extra hours at  affordable pro-rated extra hourly pricing.
OUR ALL-INCLUSIVE TORONTO WEDDING MUSIC PACKAGES INCLUDE:
4 Hours of live performance in a flexible performance format. Our musical versatility means you can decide the best placement of the live performance throughout your wedding to best suit your vision
Up to 3 Hours of DJ Service to provide music whenever the band is not performing
Extra hours of Live performance easily added at affordable extra hourly pricing
Emcee services included (available in English, French and Italian)
Dedicated in-depth planning consultations to personalize your music & organize details
Professional written wedding schedule & coordination with your venue and other vendors
Simply choose your desired band size format from our Incredible Trio to our 10 Piece Big Band
All sound and light will be fully installed prior to your guest arrival. We will make all the arrangements with regards to the band arrival, set up, staging and electricity. Our attention to detail means you have a lot less to think, and worry, about.
Our Sound and Light Includes:
Full professional sound system with 24 channel mixer
2 Top end Mackie speakers on heavy duty tripods for ultimate sound directional output
Power Amps, Processors, Effects & EQs
Microphones, Monitors, all stands and wiring
Lighting tower with stage lighting and dance floor wash
Equipment set-up is always completed before your guests arrive.
Fully insured with $1,000,000 commercial liability insurance.
We carry backups of all essential equipment
Wireless microphone(s) provided for your exclusive use for speeches. Included at no charge
Audio Plug-ins into our sound board for your other A/V needs. Included at no charge
Remember, ALL of our wedding music packages include DJ BONGOGIRL to cover all times the band is not performing!
The Royz Band offers all this at the best Toronto wedding band pricing