The Fabulous Royz Toronto Big Band
Both our Dynamic Duo and our Incredible Trio formats offer a Big Band sound in a small band format. In fact, our smaller band formats are clearly the best choice for many events because they deliver the sound and performance of a larger band, but without the cost, space and volume.
However, nothing beats the magic of lots of talented musicians on stage, all adding to the magic. If your event has the space and budget for a traditional Toronto Big Band, then The Fabulous Royz  Big Band will really deliver, well….. BIG!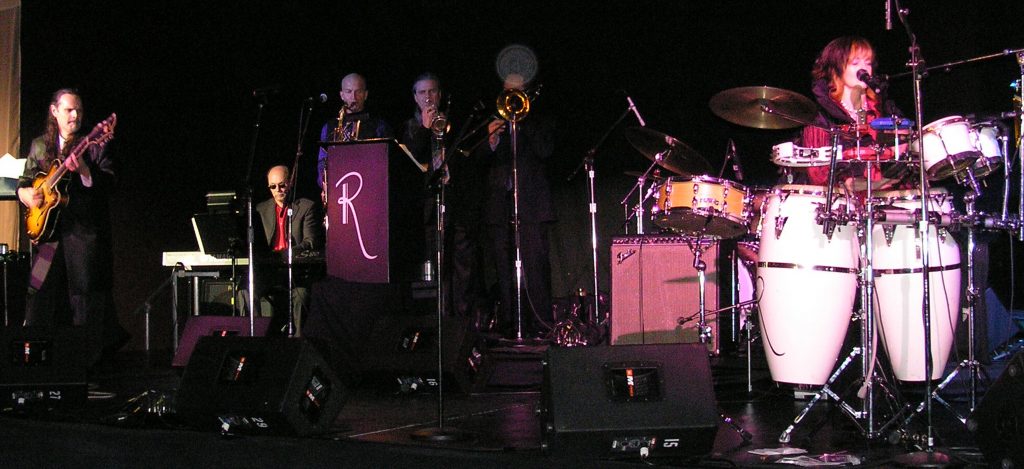 The Fabulous Royz Toronto  Big Band Formats
Our awesome All-Inclusive Performance Package is available in All our Band Size Formats. Simply choose the band size that best suits both your vision, and of course your budget. Once the stage is set for our Toronto Big Band, it is surprisingly affordable to add additional musicians.
Our Dynamic Duo and Incredible Trio formats easily expand into a Four Piece Band, Five Piece Band, Six Piece Band, Seven Piece, Eight Piece, Nine Piece or Ten Piece Big Band with the addition of extra Royz Band
addition of extra Royz Band musicians.
The Fabulous Royz Big Band Musicians
Each additional musician will add their own special magic to The Royz Band sound. If you can't take all of them, we can help you decide which of these amazing Florida musicians will be the perfect fit for your event.
All Royz Band musicians are members of  The American Federation of Musicians of The United States
DRUMS & PERCUSSION
Adding a standard kit drummer to Heather's Percussion kit really pumps up the beat. Likewise, Heather's percussion playing really pumps up a standard kit drummer. It's a win – win either way!
PIANO / KEYBOARD
Piano and keyboard is always wonderful addition to The Royz Band sound. Our piano/keyboard player can also play grand piano during the cocktails (if your venue has one on location) as well as keyboards during the dinner & dance portion.
BRASS & HORN SECTION
Our Incredible Trio already features saxophone & flute. However, The Royz Band horn section can also expand to include from 1 – 6 extra brass players. This is a fabulous addition if you love the full horn section sounds of the Big Band era, R&B and full orchestra instrumentation.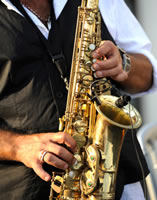 Additional musicians & instruments include saxophone, trumpet, flugelhorn and trombone.
STRING SECTION
Violin, Cello, Upright Bass and other string instruments adds an especially beautiful sweetness to our sound during cocktails as dinner. Strings also add an exciting and moving visual performance during the dance section.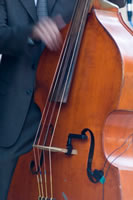 Choose the addition of our string section if you want a softer 4 piece band sound, or if you want the live strings to add to the larger band ensemble.