Toronto Event Reviews for The Royz Band
Read hundreds of Toronto event reviews and testimonials from past clients for Corporate events, Galas, Private Golf, Country & Yacht Clubs, Dance Parties, Concerts and the Press.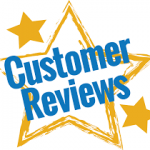 Splendid performance

Dear Andre and Heather,

In behalf of my husband and myself, I would like to thank you for the splendid performance
you provided us with at our 25th Wedding Anniversary!

We all had a lot of fun!

Cheers,

Lubomir and Maria Alexov
Anniversary Party Held at Hilton Suites

Alexov Anniversary
Aventis Pasteur Inc.

Hi Royz Band

Thanks for the great music and entertainment during our 90th Anniversary event. I am still receiving compliments on the day and the entertainment. So much so that I been asked to see if you are available for our Winter's eve (Christmas Party) event?

Please let me know if you are available.

All the best.

Denni Lawton
Aventis Pasteur Inc.

Aventis Pasteur Inc.
New Years Eve Gala

Hi Andre,

Just wanted to say Thank you very much again to you and
the rest of the band.

Your band really created the tone of the night at our New Years Eve Gala, and a lot of people asked for your CD. We are referring them to your web-site.

Hope you have a great year...

Aylin Doyle

New Years Eve Gala
Hospital For Sick Children Fundraiser

Hi Heather,

I just wanted to thank you, Andre and the rest of the band, for making Tuesday evening such a memorable event. The music was wonderful and everyone commented on how it made the evening. Having a dance floor this year seemed to be a hit. I loved your hair!!!

We are looking at a date in October. When we have confirmed with the Premiere Ballroom I will contact you immediately.

I will be in touch soon. And again many thanks.

Keep smiling.

Brenda Dimitry - Carrie's Dream Fund

Hospital for Sick Children
Fundraiser held at Premier Ballroom

Hospital For Sick Children